Jy'Quez McCoy (from right), 6, tosses a basketball while Ava Coleman holds Chelsea Coleman, 3, up in the air and Don'Nasia McCoy, 7, plays with their dog Maria on the trampoline in their front yard Thursday, May 17, 2018, in a neighborhood off of 27th Street Winston-Salem, N.C.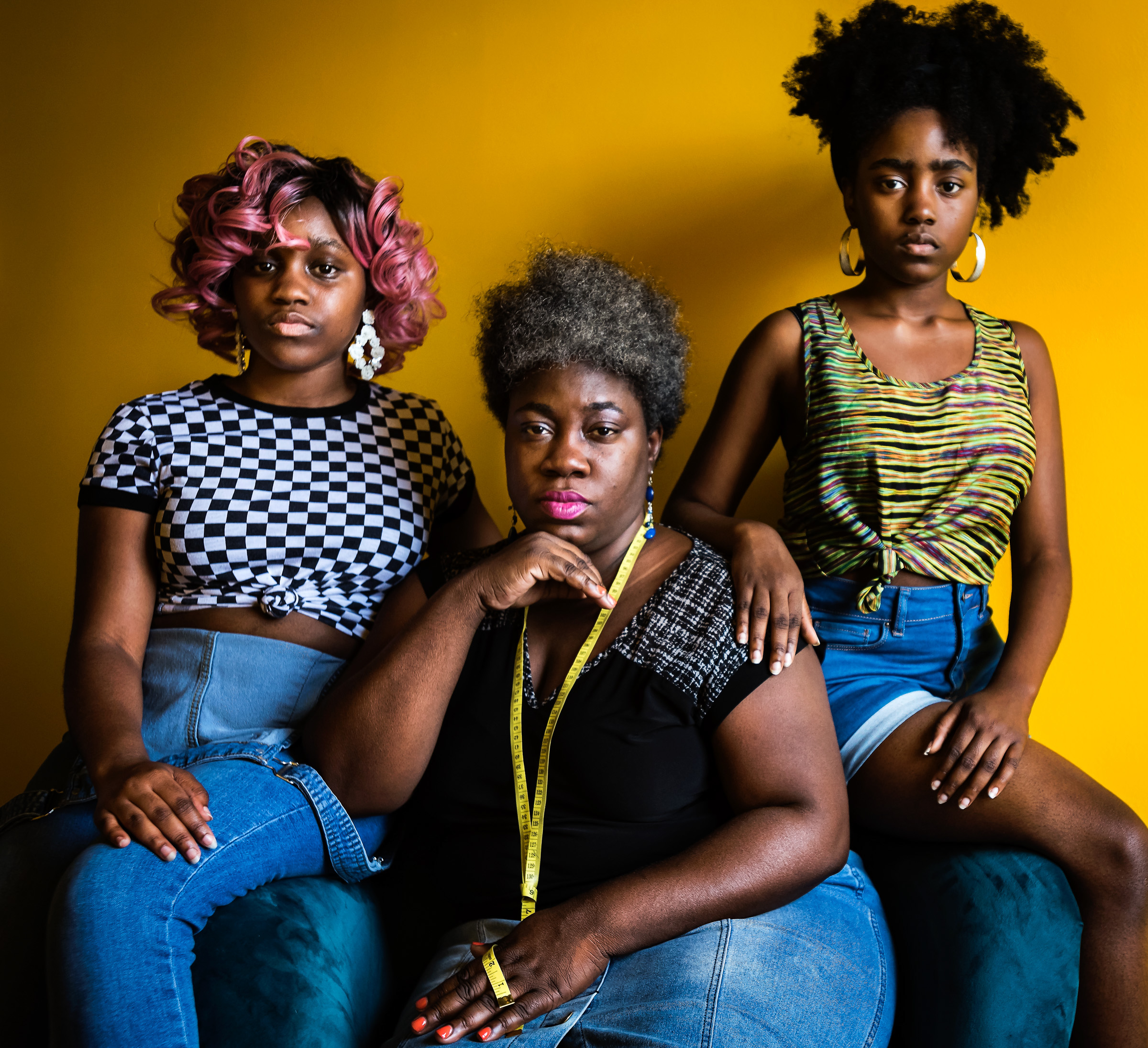 Angel Fant sits for a portrait with her daughters, Danielle Fant (left), 19, and Tenijah Fant (right), 18, on Friday, July 19, 2019, at Fearless Winston-Salem in Winston-Salem, N.C. Fant and her two daughters have a fashion line, No Punching Bags, that aims to shed light on domestic violence and abuse. They went to Paris Fashion Week with their purple clothing line to symbolize domestic abuse in February. They are now trying to raise money to go to New York Fashion Week in September where their collection will be all orange to highlight gun violence victims.
Jen Ruggiero, wife of offensive coordinator and quarterback coach Warren Ruggiero, tackles a half round football dummy during the 20th annual Wake Forest Women's Football Camp on Thursday, July 20, 2017, at BB&T Field in Winston-Salem, N.C.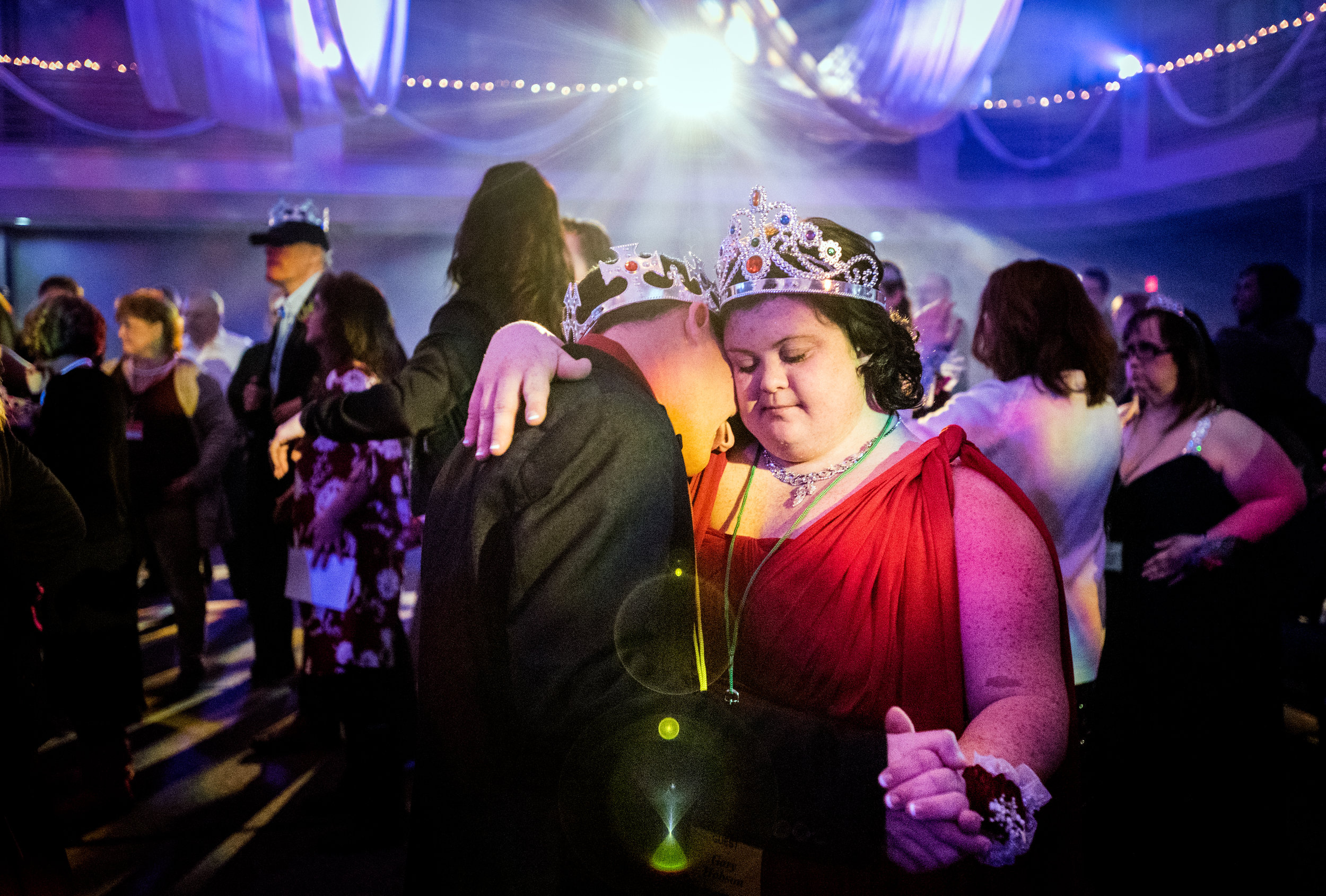 Gary Hobson rests his head upon his girlfriend Carson Swisher's shoulder as they slow dance during the Night to Shine Prom on Friday, Feb. 10, 2017 at First Christian Church Ministries in Kernersville, N.C. The prom is held for the special needs community and is funded through the Tim Tebow Foundation.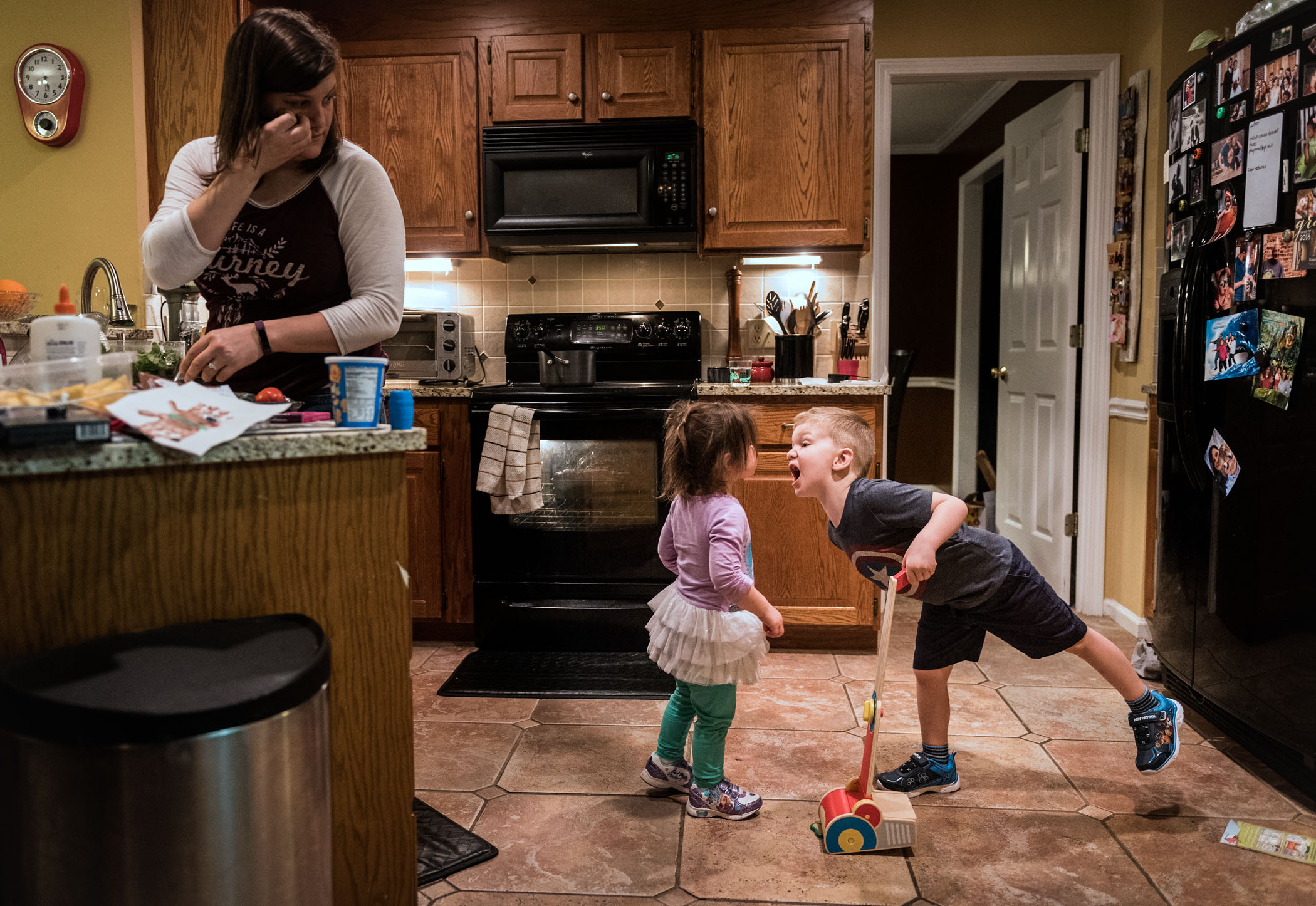 Levi Barkes shouts at his younger sister Cora Barkes after she tried to play with his toy vacuum while their mother Shana prepares dinner Sunday evening, Jan. 29, 2017 in their home in Hickory, N.C.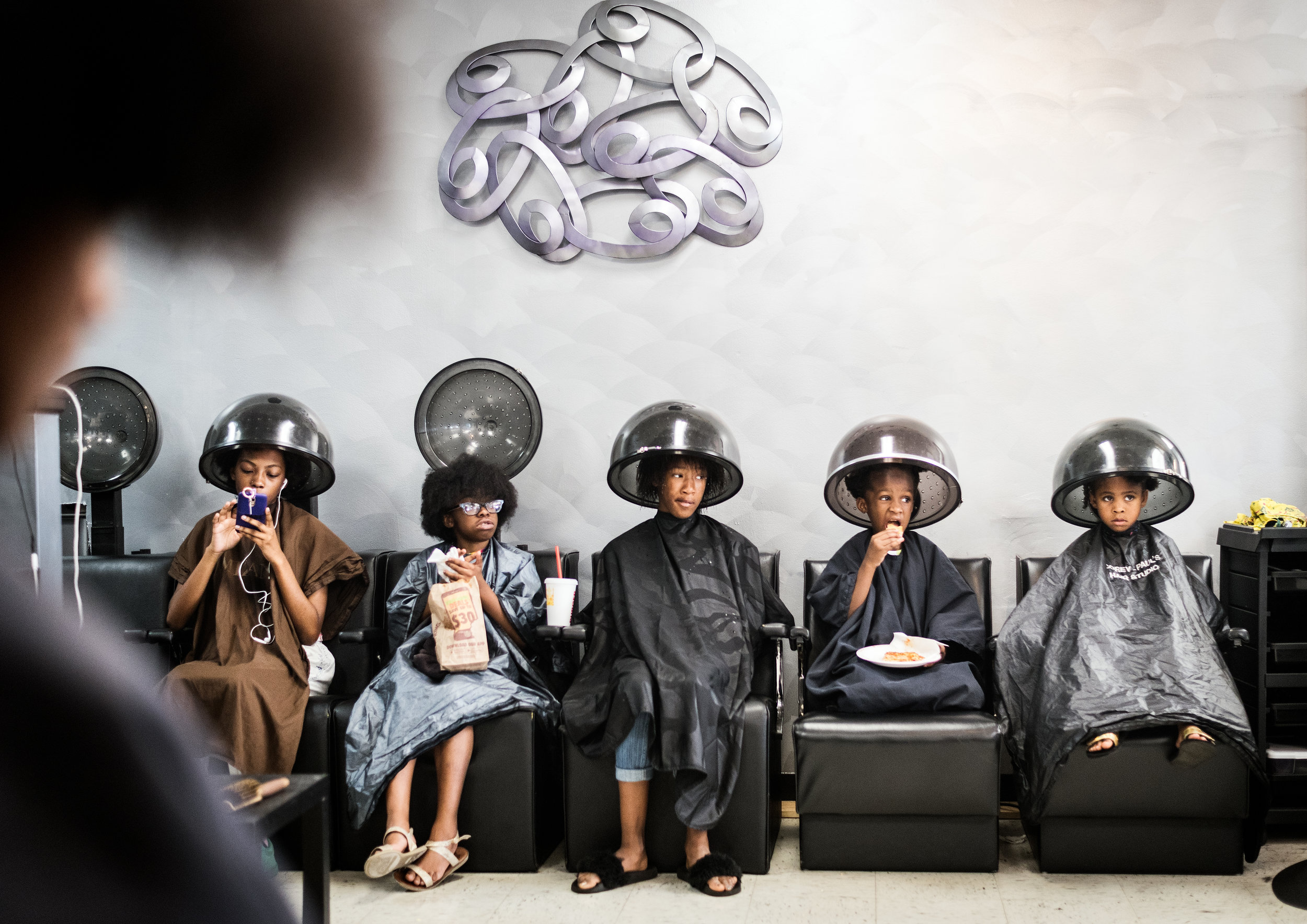 Janae Washington (from left), 15, Chloe Clement, 8, Tylashia Mack, 11, Talajah Hardy, 7, and Jamayla Kimbrough, 6, sit under the hair dryers while Nala Rose (foreground), 13, has her hair straightened by Paula Oloughlin during the fourth annual Great Head Start back-to-school free haircut event on Sunday afternoon, Aug. 27, 2017, at Corey-Paul's Hair Studio in Winston-Salem, N.C. With each free haircut or style, kids received school supplies and snacks.
Sue and Rick Cox, of R & S Chainsaw Carving, share a laugh together as they take a momentary break from carving Monday evening, Sept. 4, 2017 at the Iredell County Fair in Statesville, N.C. They have been carving 17 of the 44 years they have been married. Every year, the couple travels to over ten states for five months to set up at chainsaw competitions, craft shows and fairs. This might be their last year of traveling as "it's getting very hard," because "that's about all we do - is work," Rick said.
Home